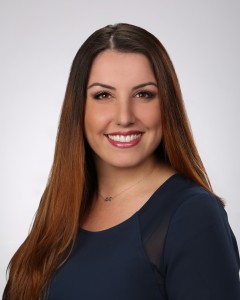 Meet Sonia. She's the Controller for Pango Group. Besides being a brilliant accounting wiz, she's also an amazing all around asset to our organization.
Over the past twelve years, Sonia has contributed a great deal to Pango Group (and all of our brands) through her smarts, dedication and great personality. She truly exemplifies our mission, values and company culture to a tee.
It's our pleasure to introduce you to Sonia!
What is your favorite thing about working at the company?
Hands down, our culture and values!
Tell us what a typical day at work for you entails.
Juggling deadlines, projects, managing and emails
How long have you been in the industry?
Twelve years in Accounting
What is the one thing you can't resist?
My dog, Ruby.
What's the best book you've ever read?
For now, I enjoyed reading "Taking the Leap" by Pema Chodron.
What motivates you?
Inspiring leadership that is led by example
If you had to eat one meal every day for the rest of your life, what would it be?
My mom's spaghetti.
If you could do another job for just one day, what would it be and why?
To be a professional choreographer and own my own dance studio.
What's one item on your bucket list that you can't wait to check off?
To learn how to play the drums and perform live on stage!
Sonia, on behalf of everyone at Pango Group, thank so you so much for everything you do on a daily basis. We're not sure what we'd do without you!